Aluflam AW60 glass skylights are high performance narrow aluminium frames with its cavity filled with patented fire retardant cooling core. Incorporating extensively tested fire resistant glazing, the AW60 system can provide roof lights in either 30 or 60 minute fire ratings.
Aluflam glass structures are extensively tested in Australia and throughout the world to the highest standards for fire resistance.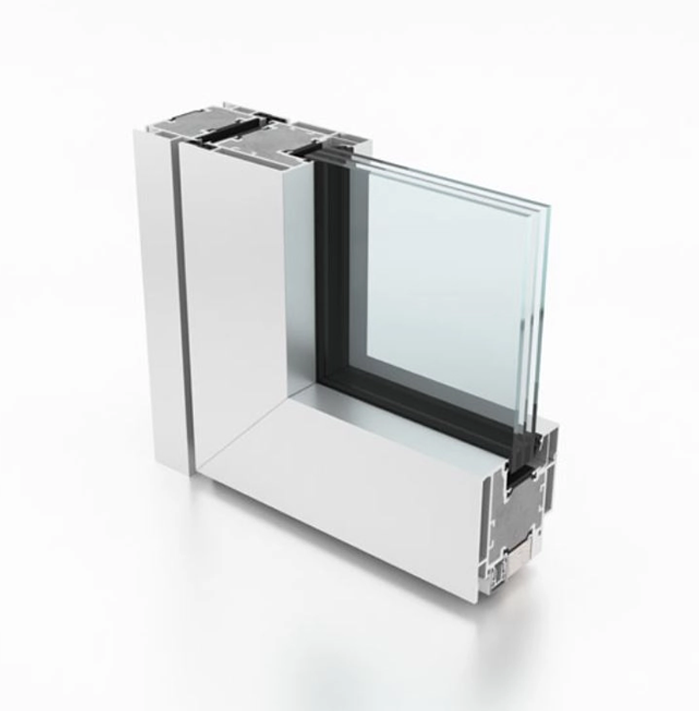 Benefits
Clean, sharp lines of narrow stile aluminium
Large glass areas
Simple installation
High impact resistance
Energy efficient
Fire rating up to -/60/60
Manufactured in Australia
Framing
The revolutionary aluminium framing is 60x90mm high quality extruded profile that is filled with a patented insulating compound.
All gaps and edges are sealed with high temperature gaskets for fire, smoke and weather protection.
AW60 can be built-up along with non-fire rated systems.
| Fire rating | Not rated | -/60/30 | -/90/90 |
| --- | --- | --- | --- |
| Application | N/A | External | External |
| Glass | Any single or IGU | Pyrostop 60-201 | Contraflam 60 ClimaPlus Horizontal |
| Glass thickness | 6 – 90mm | 27mm | 48mm |
| Max overall size (w x h) | Unlimited x 3,000mm | Unlimited x 2,000mm | Unlimited x 2,000mm |
| Max glass pane size (w x h) | 1,000 x 3,000mm | 788 x 1,938mm | 788 x 1,938mm |
| Sound reduction Rw | – | 41 (0, -3) dB | NPD |
| Light transmission | – | 86% | 27% |
| U value W/m³K | – | 4.6 | 1.4 |
| Glass weight | – | 60.0 kg/m² | 77.0 kg/m² |
| Double glazed | - | No | Yes |
A grade safety glass to AS1288 is used in all Aluflam glass structures. Two or more layers of specially toughened safety glass is laminated with intumescent gel that provides thermal protection.
For exterior installations the skylight can be supplied double glazed with 6mm toughed low-E glass is used to provide higher comfort levels and also protection of the intumecent gels from elevated temperatures.
Refer to our Glass page for details.
Aluflam can supply a number of factory applied finishes including.
Anodising
Polyester power coating Refer to our Metal Finishes page for details.
The Auflam AW60 Skylight system is designed to be installed onto pre-formed upstands which provide the structural, weathering & fire rated elements required. The upstand can be constructed of formed timber, metal or concrete substrate, depending on the roofing application & location.
Both flat or conventional roofing systems can be constructed & require a minimum 3° pitch (fall) to ensure water egress through the AW60 framing system.
The upstand kerb dimensions (length X, width Y, height Z) are determined by the AW60 Skylight dimensions selected & will allow the AW60 to be simply installed as per the specified methodology & FRL rating matched to the product supplied.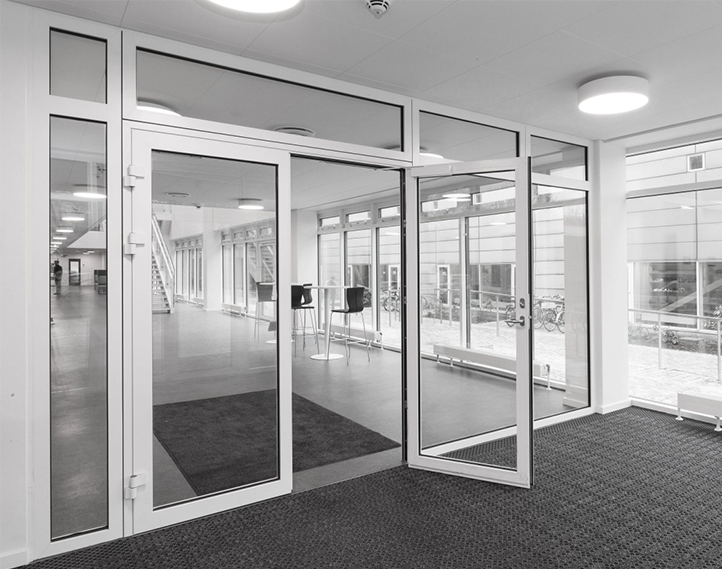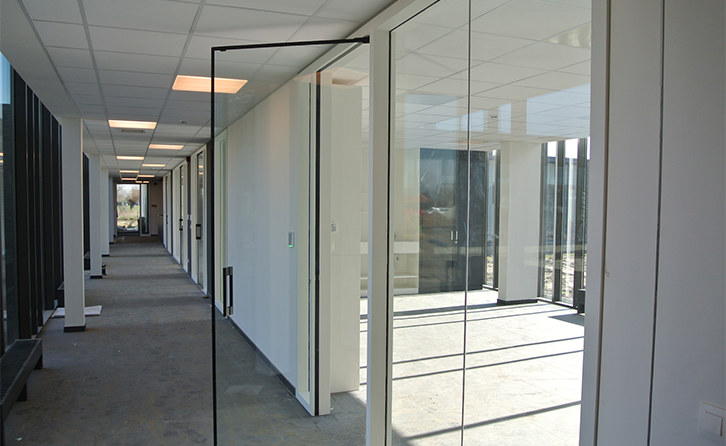 Fire rated glass must be inspected annually in accordance with AS1851 by a competent person checking the integrity of the glass and seals. Full details are in the standard.
When installing in a masonry wall the opening needs to be 20-30mm wider and 20-30mm longer than the AW60 frame.
The gap between the AW60 frame and the masonry wall is to be fire stopped with mineral wool (100kg/m³) and silicone sealant.
We provide high quality Australian made fire rated windows which utilises our exclusive aluminium framing.